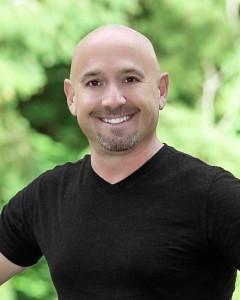 Dean Atkins, LMT specializes in Deep Tissue Massage.
No fluff here. I get DEEP to the root of your pain.
I begin every session by asking how I can make it perfect for you. I will carefully listen to your goals for the session and provide you with exactly what you need to heal.
My approach to massage is quite different than most therapists. I use a wide variety of techniques based on your individual needs. I do not have a 'cookie cutter' approach or a 'one size fits all' to each client. I am confident that I can relieve or eliminate your pain and tension ~ whether you've been recently injured, experience occasional soreness and tension or suffer from chronic pain.
My specialties are Deep Tissue Massage for acute/chronic pain, Injury Treatment, Car Accidents (whiplash), Headaches, Strains and Sprains, Medical Massage and Sports Injury Rehabilitation.
I begin most sessions by applying heat packs to the areas of your body that I will be working on. It feels amazing and will calm your muscles and nervous system. You will slowly feel the muscles start to unwind. During the massage I will use the exact amount of pressure to relieve your tight and sore muscles. I moderate my pressure according to your tolerances. As your muscles begin to relax, I will use more advanced techniques to get to the deep muscles that may be causing your pain. Occasionally it will be painful, but once I release the pressure you will feel a surge of blood flowing to the affected area, flushing out the de-oxygenated blood and replacing it with freshly oxygenated blood (replenishing nutrients). This is how muscles begin to heal.
Passive and Assisted Stretching techniques that reduce tension and increase your flexibility are also utilized. I believe that stretching tight muscles is the key to healing. During the session I will check your range-of-motion on certain muscles that may be causing tension. I will look for restrictions in movement and patterns of muscle constriction that you may have had for weeks, months or years. My advanced techniques will lengthen your tight muscles, allowing you to have more range-of-motion with less pain.
After your session, I will show you exactly how to stretch the specific muscles that are contributing to your pain, tension and restricted movements.
If you are tired of hurting, I encourage you to contact me. I promise I can help.